________________________________________________________________________

The English Springer Spaniel Puppy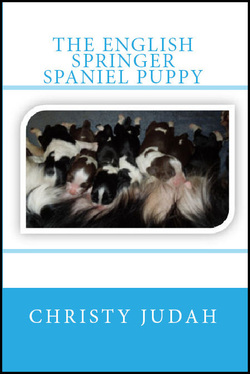 Choosing a new puppy can be a daunting task. This manual helps the average family to make wise selections for that valued new family member.

It prepares the new puppy owner to bring home their new addition providing lists of supplies and equipment needed for most new puppies and goes on to describe those tips to ensure the safety of the puppy by puppy-proofing your yard and home to house training tips. In addition, the following tips are included:

Bathing your new puppy
The Do's and Don'ts of Housebreaking
Crate Training
Beginning Obedience Training
Grooming
Vaccination and Immunization Recommendations
Housing, fencing and Yard Recommendations
Socializing your Puppy
How to Play with your Puppy
Communicating with your Puppy
Common Problems with Puppies and what to do about them.

Preparation makes the integration of a new puppy into the schedule and family activities a joy and provides the training to teach the new puppy how to join your family. A must for all new puppy owners.

---
_______________________________________________________________________

Human Trafficking: Law Enforcement Resource Guide

By Jennifer Fisher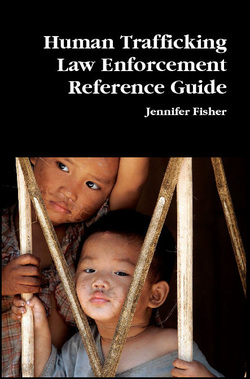 Human trafficking is one of the single most prominent civil rights violations occurring in modern times. This book will aid law enforcement officers in identifying, investigating, and prosecuting crimes of human trafficking, to include domestic and international victims. Included are types of human trafficking, law enforcement protocols, identifying the needs of human trafficking victims, and the importantance of building partinerships with other assisting agencies. In addition the following topics are discussed: interviewing techniques and developing treatment plans for victims. This resource guide will assist the law enforcement officer in the familiarization of the crimes associated with human trafficking.
---
_______________________________________________________________________

An Ancient History of dogs: Spaniels through the Ages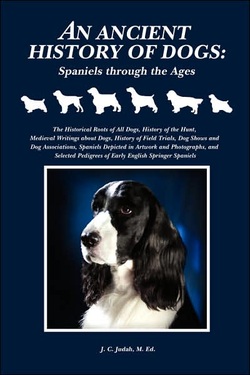 Cover by Joan Beck. Beck Visuals.


Discover the Historical Roots of All Dogs, History of the Hunt, Medieval Writings about Dogs, History of Field Trials, Dog Shows and Dog Associations, Spaniels Depicted in Artwork through the Ages, photographs of the English Springer Spaniels of today, and, Selected Pedigrees of Early English Springer Spaniels. Venture into the archeological evidence, modern DNA studies and the ancient descriptions of the masters, such as Plato, Aristotle and Pliny, as they wrote about ancient dogs. Settle back and enjoy the stories of dog heroism through the ages and meet some "real-life" working springers of today. Included is a guide to the early English and American pedigrees of the English Springer Spaniels during the late 19th and early 20th Centuries. Meet the ancestors of today's spaniels. Enjoy over 180 pictures of dogs and spaniels from cave etchings to show dogs. Come sit a bit and take the time to learn more about your most trusted family companion and best...




---