Meet the Search & Rescue Dogs: K9 Heroes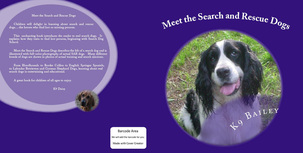 $16.95

Children love animals and they will delight in learning about search and rescue dogs....the heroes who find lost or missing persons. This enchanting book introduces the reader to a number of real search dogs. It explains how they train to find lost persons, beginning with Search Dog School.

This charming book describes the life of a search and rescue dog and is illustrated with full-color photographs of actual SAR dogs. Many different breeds of dogs are showcased in photos of actual training and search missions.

Meet the Search and Rescue Dogs makes learning fun while it provides a remarkable and fascinating visit with authentic search and rescue dogs. This is truly an informative and educational presentation....a must- have book for children of all ages to enjoy.



---



Human Trafficking Law Enforcement Guide by Jennifer Fisher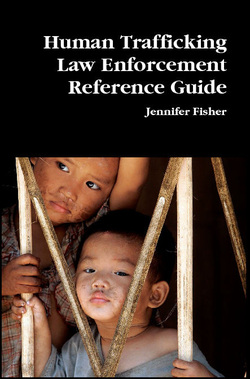 Price: $17.95 Ships in 3-5 business daysHuman trafficking crimes are increasing at an alarming rate. This resource guide provides information for law enforcement officers to recognize the signs of human trafficking, understand the differences between trafficking and smuggling, learn appropriate interviewing and investigative techniques, prosecution elements, and how to prepare a victim treatment plan. Law enforcement officers will learn how to work with other service agencies, local, state, and federal, in prosecuting and handling the various types of human trafficking crimes. Human trafficking is occurring in all types of environments from the rural agricultural towns to metropolitan cities. This book will serve as a primer to help LEO recognize, prosecute and reduce all types of human trafficking.


---



The English Springer Spaniel Puppy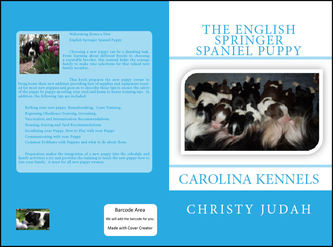 $14.95

Choosing a new puppy can be a daunting task. This manual helps the average family to make wise selections for that valued new family member.

It prepares the new puppy owner to bring home their new addition providing lists of supplies and equipment needed for most new puppies and goes on to describe those tips to ensure the safety of the puppy by puppy-proofing your yard and home to house training tips. In addition, the following tips are included:

Bathing your new puppy
The Do's and Don'ts of Housebreaking
Crate Training
Beginning Obedience Training
Grooming
Vaccination and Immunization Recommendations
Housing, fencing and Yard Recommendations
Socializing your Puppy
How to Play with your Puppy
Communicating with your Puppy
Common Problems with Puppies and what to do about them.

Preparation makes the integration of a new puppy into the schedule and family activities a joy and provides the training to teach the new puppy how to join your family. A must for all new puppy owners.

---



An Ancient History of Dogs: Spaniels Through the Ages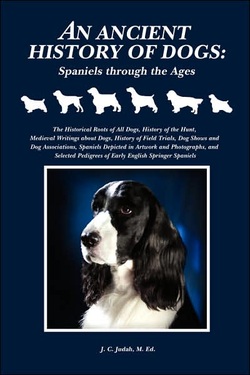 Price: $21.50 Ships in 3-5 business days




Discover the Historical Roots of All Dogs, History of the Hunt, Medieval Writings about Dogs, History of Field Trials, Dog Shows and Dog Associations, Spaniels Depicted in Artwork through the Ages, photographs of the English Springer Spaniels of today, and, Selected Pedigrees of Early English Springer Spaniels. Venture into the archeological evidence, modern DNA studies and the ancient descriptions of the masters, such as Plato, Aristotle and Pliny, as they wrote about ancient dogs. Settle back and enjoy the stories of dog heroism through the ages and meet some "real-life" working springers of today. Included is a guide to the early English and American pedigrees of the English Springer Spaniels during the late 19th and early 20th Centuries. Meet the ancestors of today's spaniels. Enjoy over 180 pictures of dogs and spaniels from cave etchings to show dogs. Come sit a bit and take the time to learn more about your most trusted family companion and best friend, the spaniel.
---



Meet the Pirates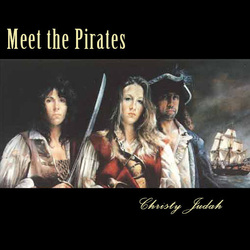 $9.95

The Gentleman Pirate, Stede Bonnet, and the treacherous one, Edward Teach who earned the nickname Blackbeard, once roamed the Carolina coast and robbed their innocent victims of jewelry, gold and silver. Samuel Bellamy (Black Bellamy), Captains Kidd and William Hewett were just a few who terrorized the coast in those early 1700s.

Take a glimpse into their lives, their ships, and meet the women who sailed with them on turbulent seas. Mary Read and Anne Bonny were as mean as their counterparts. and both sailed with Jack Rackam. Journey with some of the pirates who buried their treasure before meeting their demise in the sea. Pirates: a favorite topic for kids of all ages.






---



Meet the Native American Indian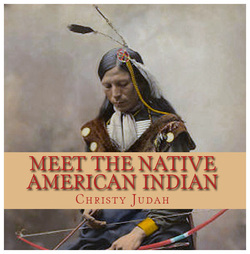 $9.95

Indians lived on the coast of North Carolina long before the colonists arrived. This book presents a glimpse into their lives and rich traditions. It relives a time when peace was a goal of each individual and respect for our fellow men and women would benefit all mankind.

"It was our belief that the love of possessions was a weakness to be overcome. Its appeal is to the material part, and if allowed its way, it will in time disturb one's spiritual balance. Therefore children must learn early the beauty of generosity. They are taught to give what they prize most that they may taste the happiness of giving.

Ohiyesa (Charles Alexander Eastman) - Waypeton Santee Sious

The wisdom of the Indians causes pause for deep thought. A great read for children of all ages.



---



he Life Cycle of Chips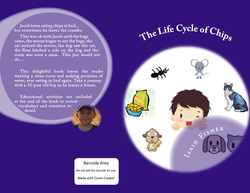 $9.95

Jacob loves eating chips in bed... but sometimes he left behind the crumbs. That was ok with Jacob until the bugs came, the mouse began to eat the bugs, the cat noticed the mouse, the dog saw the cat, the fleas hitched a ride on the dog and the room was soon a mess. This just would not do....

This delightful book leaves the reader wanting a clean room and making promises of never, ever eating in bed again. Take a journey with a 10-year old boy as he learns a lesson.

Educational activities are included at the end of the book to review vocabulary and attention to detail.



---