Not your usual history books....Christy writes with a flair for high interest and include local legends and lore to whet the appetite for more...

Click on the icon below each book to order your copy today.

______________________________________________________________


A Journey to Sampson County, NC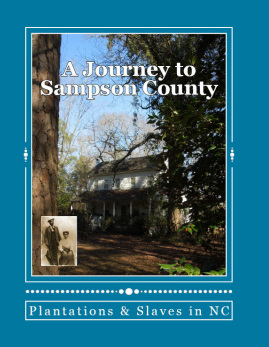 This delightful journey through Sampson County, North Carolina takes the reader to early colonial days with stories of the first settlers, the beginnings of each municipality, legends of local homicides, slave life, and tidbits of information not found in common sources.

The first of a series of books about life long ago and today in Sampson County, the largest county in the state, still home to grand plantation homes and farms.

If you have roots in Sampson County, your ancestors will likely be mentioned as this book contains many early census lists and records as well as slave holders, etc. A great introduction to whet the appetite for more history of Sampson.


---
___________________________________________________________________________

The Legends of Brunswick County - Ghosts, Pirates, Indians and Colonial North Carolina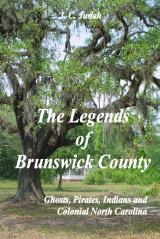 This history of Brunswick County includes many census records and old colonial records for the first settlers in Brunswick County. From old cemeteries to legends of lore the reader will delight in learning about the colonial history of this coastal community in eastern North Carolina.

Legends provides a look into the past through the eyes of its early residents of Brunswick County, North Carolina. Historical documents, seafaring pirates, the Indian predecessors, notable cemeteries (including known slave cemeteries), local facts, and legends provide a historic representation of the figures and events that shaped the area through its residents, their last wills and testaments, and daily life of the 1700s to 1800s. The reader will meet Mary Hemingway, plantation owner and wealthy Holden Beach resident of the 1700s and Benjamin Smith, who later became a North Carolina Governor, as well as, Willie Fullwood, who is buried among the slaves of Brunswick County.
Legends will delight, inform, and preserve the past in this enchanting account of colonial life. This is a classic read about the original inhabitants and historical significant events and people of southeastern North Carolina.



---
_________________________________________________________________________________

More Legends -

Tales and Traditions of Brunswick County and Southeastern North Carolina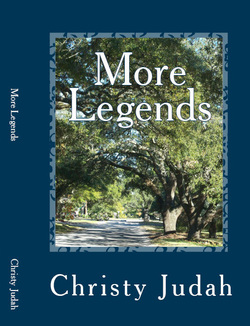 The Tales and Traditions of Brunswick County and Southeastern North Carolina provide a personal glimpse into life on the coast from the Green Swamps to Rabontown, Exum, Sunset Beach, and Southport, to Leland and all points in between.

Experience the Duel of 1765 that resulted in a murder charge, the Gullah-Geechee traditions, kunering, shrimping, oystering, farming, Seneca Guns, and deer hunting. Share stories of black bears, bobcats, deer, alligators and bald head eagles from Mill Creek to Ash. All known Brunswick County communities are included in this historical documentation of Brunswick County and southern lifestyles.



---
____________________________________________________________________________

Two Faces of Dixie: Politicians, Plantations and Slaves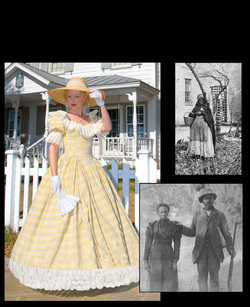 White Gloves and Lace. Rice Fields and Rags. Plantations and Slaves.
These are the faces of Dixie and they come alive in this factual account of the settlement of eastern North Carolina. The witnesses to the era speak out through actual testimony collected from Last Wills and Testaments, Deeds, Photographs, Sketches, Newspaper Accounts, Court Minutes and Pleas, and personal Slave Narratives. The reader will experience plantation life with its extensive labor demands, a need that was filled by enslaving Indians, whites and Africans. Dixie provides a comprehensive view of life during the pre-civil war era helping the reader to better understand the past and move into the future with a wisdom based in an appreciation for the hardships and dreams of all who bridged the era from slavery to freedom. It lists hundreds of plantations, planters, politicians, and slaves who settled North Carolina, and provides a picture of a by-gone era in a way that no other work has attempted.




You want to know the REAL story....read this one.

---
____________________________________________________________________________

Homicides on the Coast: True Crime in Brunswick County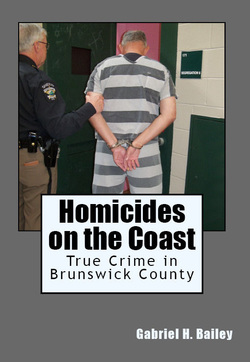 Written by Gabriel H. Bailey




Murder or Justifiable Homicide? Life Sentence or Death Sentence? Lethal Gas or Injection?
From the beginning, Brunswick County has seen evil epitomized through horrendous murders. U. S. Marshal Samuel Lilly and Detective Leon George were gunned down trying to shut down a still in 1924...just one of several murdered law enforcement officers. A plane crash in Bolivia killed all on board and was deemed deliberate... Nearly every community has seen the love triangle that ended in death... The violence in Southeastern North Carolina has never been told in such a forthright manner...case by case.
Beware of the depraved that walk among us. They may live next door.



---
_________________________________________________________________

Stedman Baptist Church - A Centennial Celebration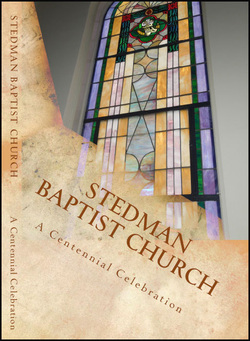 Stedman Baptist Church was first organized in 1913. This document is a tribute to those first 100 years of service sharing the church history and over 50 photos of past and present members and pastors. All are invited to attend services.

---
______________________________________________________________________

Sabbath Home Baptist Church: 95 Years of History and Service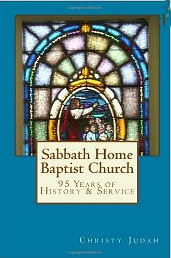 Sabbath Home Baptist Church, located near Holden Beach, NC, had its beginning in 1914. Two cousins, both by the name of Johnny Fulford, and a small group of men and women began meeting in an old house known as the "Bill House." Mr. Samuel Fulford, Sr. owned that house. They began to have Prayer Meetings with eight members. Johnny L. Fulford and his wife Rebecca Jean, Newman Fulford and wife Edna, Julia Caison, Ella Gray, I. Dave Fulford, and Hannah Fulford attended the first Sunday School class.
Sometime later the men of the class decided they needed a larger place to worship. They began cutting timbers for a new building in the Fulford/Caison community. Some of the folks who helped to hue the logs out for sills were Herman Gray, J. T. Caison, Troy Caison, H. D. Fulford, Sam Fulford, Willard Grissett, Bud Lancaster, I. Dave Fulford, and others. These and many other local surnames began to emerge in the establishment of Sabbath Home.
During the construction of the church, a passerby stopped to ask what was being built. Samuel Fulford, Senior, replied, "It was a Sabbath Home." The name stuck and it remains Sabbath Home Baptist Church today.
Ninety-five years of history come to life in this account. Hundreds of photographs of the past and present members are included and over 250 members who are buried in the church cemetery are identified with birth and death dates.
These dedicated men and women came together to show their spirituality, devotion and commitment to the Word of Jesus Christ. The history of Sabbath Home recognizes, documents, and preserves the memory of those individuals as it provides a glimpse into the lives of over 1,000 individuals beginning with the original group who formed the church to the present congregation. This book preserves their hard work and creates a testament to their service.
Revelation 22:21
(The last verse in the Bible)
21 The grace of our Lord Jesus Christ be with you all. Amen.

---
______________________________________________________________________

The Church Journal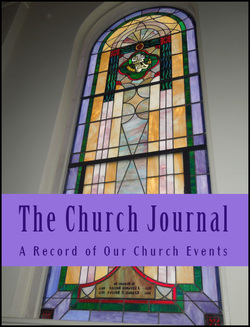 This journal is intended to record all major events in a church history including baptisms, marriages, births, deaths and other special events. It is intended to provide information and leave a legacy for future generations.

It is intended to be a quick and convenient way to preserve the church history.


May God Bless all who enter here.



---